Assalamualaikum
Biar gambar berbicara. Allahu, bergenang air mata tengok gambar-gambar kekejaman israel ni. Paling sedih bila tengok gambar perempuan tua yang baru je nak berbuka puasa tapi rumahnya dibom. Mesti korang pun dah tengok gambar tu kan? :'((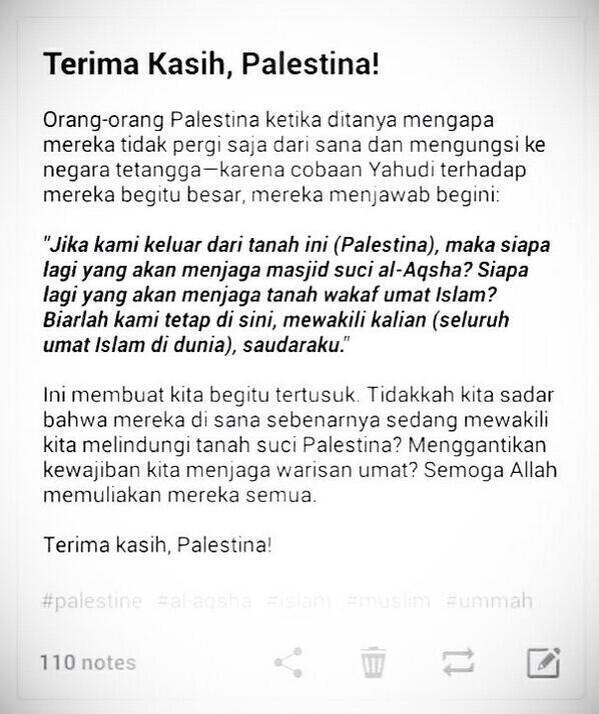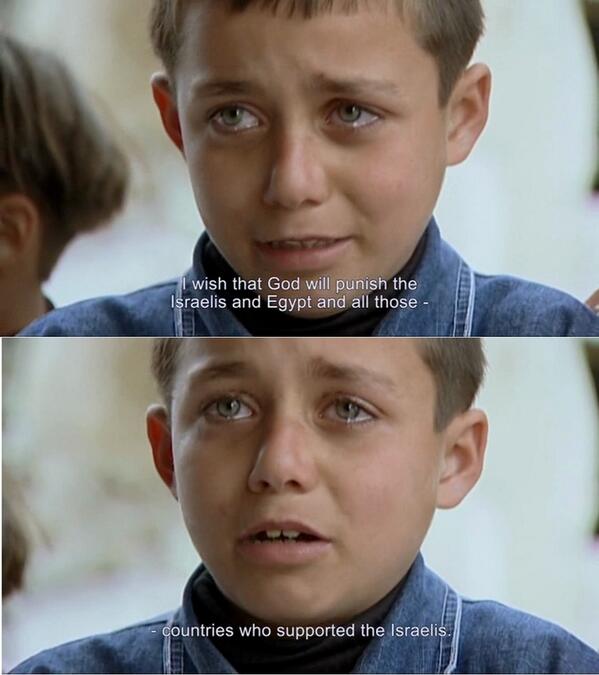 it's time for.... FIGHTS BACK
"Al-Qassam brigade responds to Israeli aggression by lighting up sky with rockets and promises to avenge martyrs"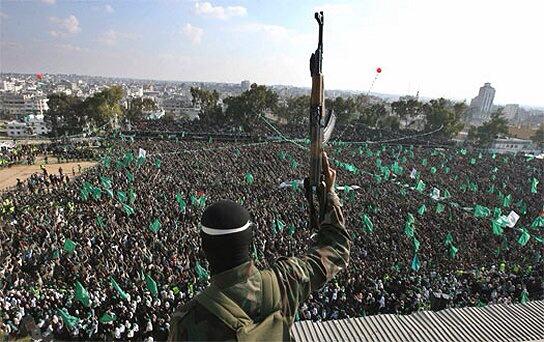 Komando Al-Qassam berjaya membunuh 7 tentera zionis.
Semoga berjaya Brigade al-Qassam! Kita tengok perjuangan hamas kini lebih hebat berbanding dulu. Buktinya, orang israel pun berlari lintang pukang sebab takut dengan serangan balas hamas. Ada yang sampai mengalami kemurungan sebab takut dengan roket yang dihantar oleh tentera Hamas. Boleh tengok video atau gambar kat facebook/twitter.
READ MORE ABOUT BRIGADE IZZUDDIN AL-QASSAM
Last but not least. Pleaselah BOIKOT product israel terutama mcD. Aku dah hampir 2 tahun boikot mcD ok je takde masalah pun. Tak susah pun nak boikot. Bila lama tak makan kita terbiasalah.
Dahlah tanak pergi berjihad, lagi nak support product israel.

-farah khairuddin-
Ingat ye, boikot bukan bermusim. Cubalah sedaya supaya boikot sampai bila-bila, InsyaAllah. Dan tolong jangan cakap "fb, twitter, blog pun sepatutnya kena diboikot jugak.." i'm sick of this. Dah ramai dah orang beri jawapan yang sama tentang kenyataan ni :)

Assalamualaikum.